Allam Pachadi (Ginger Chutney)
2021-02-21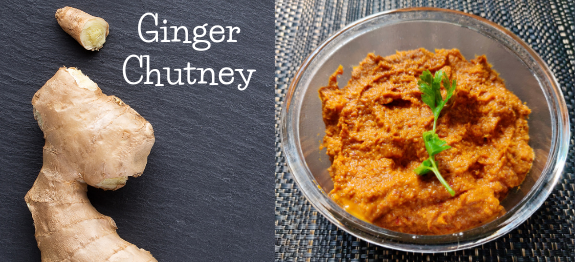 Servings:

4

Prep Time:

5m

Cook Time:

15m

Ready In:

20m
Average Member Rating
(5 / 5)
1 People rated this recipe
Related Recipes:
Nutritional Info
This information is per serving.
Calories

41

Carbohydrates

5.2g

Fat

2.2g

Protein

0.2g

Serving Size

1 Tbsp
Side
Advertisement
Ginger Chutney is perfectly balanced with the sweetness of jaggery and the tanginess of tamarind. You can also serve this chutney with regular dosa, Idli, or Vada.
Ingredients
2 Tablespoons Oil
2 Teaspoons Urad Dal
2 Teaspoons Chana Dal
1/2 Teaspoon Jeera
15-20 Dry Red Chilies
1/4 Cup Ginger
Small lemon size soaked Tamarind
1/4 Teaspoons Turmeric Powder
Small piece Jaggery
Salt as per taste
Method
Step 1
Heat 2 tablespoon oil, add 2 teaspoons urad dal, 2 teaspoons chana dal, 1/2 teaspoon Jeera, and sauté for 1 minute.
Step 2
Add dry red chilies and sauté for 30 seconds. Now, add 1/4 cup ginger and fry for 1 minute. Turn off the stove and let it cool.
Step 3
Add all the fried mixture in the grinder and add soaked tamarind, jaggery, and salt as per taste.
Step 4
Grind it into a smooth paste and serve it with dosa or idli.