Fruity Whole-Grain Cereal
2021-06-11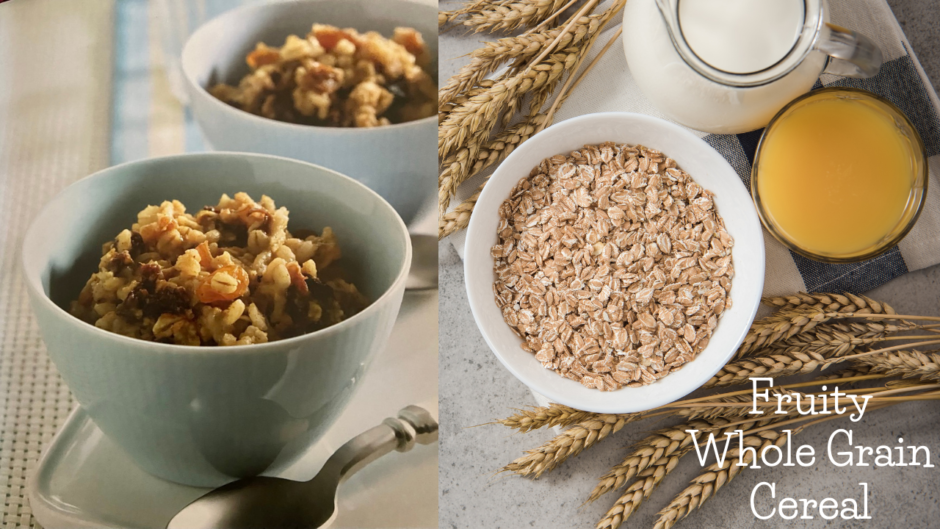 Servings:

6

Prep Time:

5m

Cook Time:

20m

Ready In:

25m
Average Member Rating
(5 / 5)
1 People rated this recipe
Related Recipes:
Nutritional Info
This information is per serving.
Calories

230

Carbohydrates

42g

Fat

5g

Protein

6g

Serving Size

1 Cup
Side
Advertisement
Ingredients
2 Cups Water
1/2 Teaspoon Salt
1/4 Cup Uncooked Quick-Cooking Pearl Barley
1/4 Cup Uncooked Whole Grain Brown Rice
1/2 Cup Soymilk or Almond Milk
1/3 Cup Golden Raisins
1/4 Cup Finely chopped Dried Date
1/4 Cup Chopped Dried Plums
1/4 Cup Old-Fashioned Oats
1/4 Cup Oat Bran
2 Tablespoons Packed Brown Sugar
1/2 Teaspoon Ground Cinnamon
Method
Step 1
Bring water and salt to a boil in a medium saucepan. Add barley and rice. Reduce heat to low. Cover and simmer for 8 minutes.
Step 2
Stir in soymilk, raisins, dates, plums, oats, oat bran, brown sugar, and cinnamon. Cover and simmer 10 minutes or until mixture is creamy and grains are al dente, stirring once. Serve hot. Refrigerate any leftover cereal in an airtight container.
Step 3
To reheat, place one serving in a microwavable bowl. Microwave 30 seconds; stir. Add water or dairy-free milk for desired consistency. Microwave just until hot.