South Indian Peanut Chutney
2021-02-21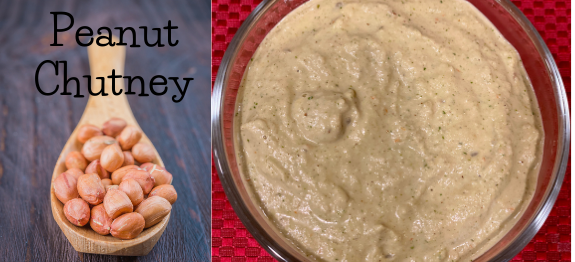 Servings:

4

Prep Time:

5m

Cook Time:

15m

Ready In:

20m
Average Member Rating
(5 / 5)
1 People rated this recipe
Related Recipes:
Nutritional Info
This information is per serving.
Calories

59

Carbohydrates

3g

Fat

5g

Protein

2g

Serving Size

2 Tbsp
Side
Advertisement
Peanut chutney is a mildly spicy chutney side dish, originating from the Indian subcontinent, that can be used with popular breakfasts like Idli, dosa, and medu vada.
Ingredients
1 cup Peanuts
1 Tablespoon oil
12-15 Green Chilies
1/2 Cup Onions
1/2 Cup Tomatoes
Coriander Leaves
Salt as per taste
Method
Step 1
Dry roast 1 cup of peanuts for 5 minutes and keep it aside.
Step 2
Heat 1 tablespoon oil in a pan and add 12-15 green chilies. Sauté for 1 minute and keep it aside.
Step 3
In the same oil, add 1 cup of onions. Sauté until light golden brown. Keep it aside.
Step 4
Add tomatoes to the same pot and add little water. Cook until tomatoes are soft.
Step 5
Add peanuts, green chilies, tomatoes, salt, and coriander leaves in a grinder and make a smooth paste.
Step 6
Now, add fried onion to the grind and just give one whisk. Don't make onions into a paste.
Step 7
Serve the chutney with dosa or idli.