Super Oatmeal
2021-06-02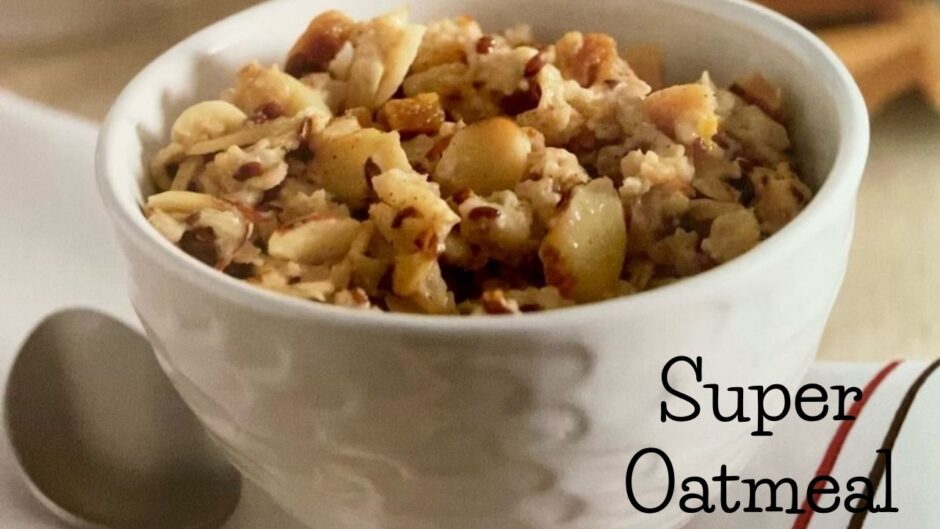 Servings:

2

Prep Time:

5m

Cook Time:

10m

Ready In:

15m
Average Member Rating
(5 / 5)
1 People rated this recipe
Related Recipes:
Nutritional Info
This information is per serving.
Calories

238

Carbohydrates

43g

Fat

6g

Fiber

7g

Protein

7g

Serving Size

1/2 Cup
Side
Advertisement
This healthy oatmeal with figs makes a super tasty and filling breakfast. Try it with your favorite fruit either in cups or in a pan and enjoy in busy mornings.
Ingredients
2 Cups Water
2 3/4 Cups Old-Fashioned Oats
1/2 Cup Diced Dried Figs
1/2 Cup Sliced Almonds (Toasted)
1/3 Cup Packed Dark Brown Sugar
1/2 Cup Flax Seeds
1/2 Teaspoon Salt
1/2 Teaspoon Ground Cinnamon
2 Cups Plain Unsweetened Almond Milk
Method
Step 1
Bring water to a boil in a large saucepan over high heat. Stir in oats, almonds, brown sugar, flaxseeds, salt, and cinnamon. Add 2 cups almond milk and mix well.
Step 2
Reduce heat to medium. COok and stir 5 to 7 minutes or until oatmeal is thick and creamy.
Step 3
Spoon into individual bowls. Serve with additional almond milk, if desire.