Alfredo Sauce
2021-02-15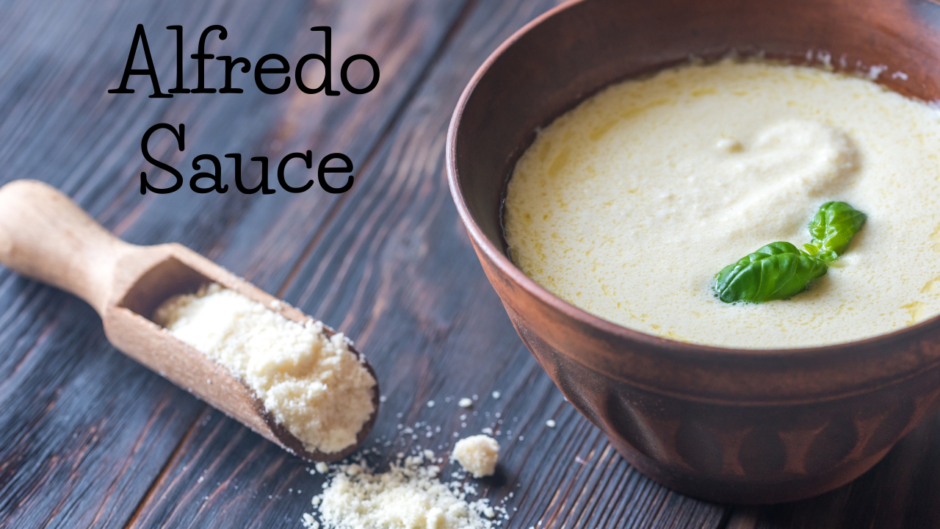 Servings:

2

Prep Time:

5m

Cook Time:

15m

Ready In:

20m
Average Member Rating
(0 / 5)
0 People rated this recipe
Related Recipes:
Nutritional Info
This information is per serving.
Calories

439

Carbohydrates

3g

Fat

42g

Protein

13g

Serving Size

1 Cup
Side
Advertisement
Classic Alfredo Sauce is a simple but elegant creamy, white sauce that is commonly known to lay over pasta noodles.
Ingredients
1 Tablespoon Butter
1 Tablespoon Chopped Garlic
1 Cup Heavy Cream
1 Cup Milk
1 Cup Parmesan Cheese
1/2 Teaspoon Salt
1/2 Teaspoon Pepper Powder
1 Tablespoon All Purpose Flour
Method
Step 1
In a cooking bowl, add 1 tablespoon butter, add finely chopped garlic & fry for 1 minute. Add 1 cup heavy cream and mix well.
Step 2
Add 1 cup milk and mix well.
Step 3
Add 1 cup grated parmesan cheese and mix well.
Step 4
Add 1/2 teaspoon salt and mix well, add 1/2 teaspoon pepper powder, 1 tablespoon all-purpose flour and mix well until the sauce is a thick consistency.