Avocado Toast
2021-06-05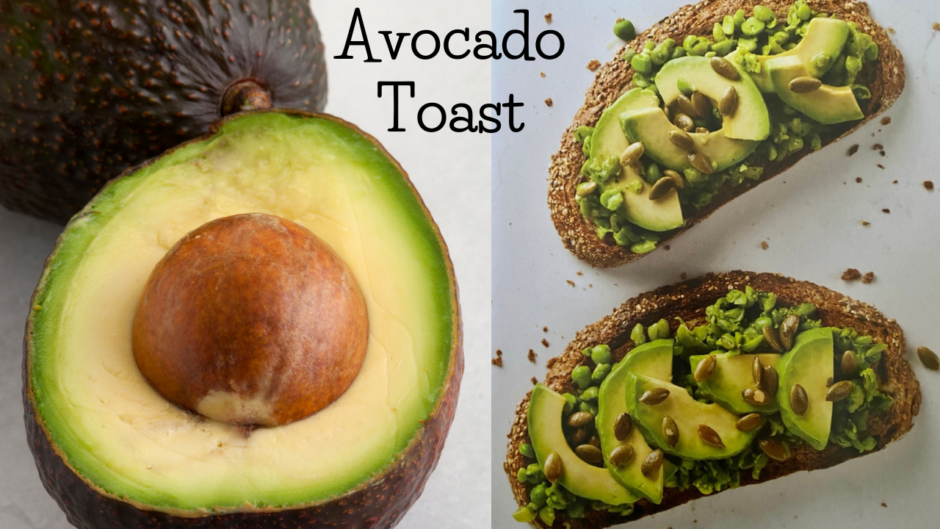 Servings:

2

Prep Time:

5m

Cook Time:

10m

Ready In:

15m
Average Member Rating
(0 / 5)
0 People rated this recipe
Related Recipes:
Nutritional Info
This information is per serving.
Calories

244

Carbohydrates

18g

Fat

2.4g

Fiber

6.6g

Protein

5.3g

Serving Size

1 Slice
Side
Advertisement
Ingredients
1/2 Cup Thawed Frozen Peas
2 Teaspoons Lemon Juice
1/4 Teaspoon + 1/8 Teaspoon Salt
1/8 Teaspoon Pepper Powder
1 Teaspoon Minced Fresh Tarragon
1 Teaspoon Olive Oil
1 Tablespoon Raw Pumpkin Seeds
4 Slices Whole Grain Bread
1 Avocado
Method
Step 1
Combine peas, lemon juice, 1/4 teaspoon salt, pepper, and tarragon in a small food processor. Pulse until blended but still chunks or combine all ingredients in a small bowl and mash with a fork to desired consistency.
Step 2
Heat oil in a small saucepan over medium heat. Add pepitas; cook and stir 1 to 2 minutes or until toasted. Transfer to small bowl; stir in remaining 1/8 teaspoon salt.
Step 3
Spread about 1 tablespoon pea mixture over each slice of bread. If making one serving, place the remaining peas mixture in a jar or container and store it in the refrigerator for a day or two.
Step 4
Cut avocado in half lengthwise around the pit. If making one serving, wrap the half with the pit in plastic wrap and store it in the refrigerator for one day. Cut the avocado into slices in the shell; use a spoon to scoop the slices out of the shell. Arrange the slices on the toast; top with toasted pumpkin seeds.