Pecan waffles
2021-06-11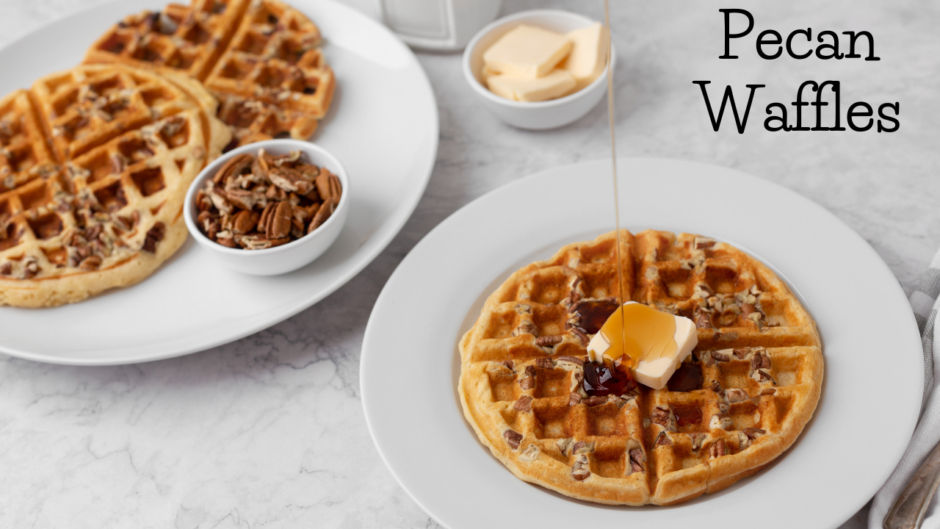 Servings:

8

Prep Time:

10m

Cook Time:

10m

Ready In:

20m
Average Member Rating
(5 / 5)
1 People rated this recipe
Related Recipes:
Nutritional Info
This information is per serving.
Calories

540

Carbohydrates

35g

Fat

28g

Protein

10g

Serving Size

1
Side
Advertisement
Ingredients
6 Tablespoons Boiling Water
2 Tablespoons Ground Flaxseeds
2 1/4 Cups All-Purpose Flour
3 Tablespoons Sugar
1 Tablespoons Baking Powder
1/2 Teaspoon Salt
2 Cups Plain Unsweetened Almond or Soymilk
1/4 Cup Vegetable Oil
3/4 Cup Chopped Pecans, Toasted
Vegan Buttery Spread or Maple Syrup for Serving
Method
Step 1
Combine boiling water and flaxseed in a small bowl. Let stand until cool. Preheat classic round waffle iron, grease lightly.
Step 2
Whisk flour, sugar, baking powder, and salt in a large bowl. Whisk almond milk and oil in a medium bowl. Add to flour mixture with flaxseed mixture, stir just until blended. Stir in pecans.
Step 3
For each waffle, pour about 1/2 cup batter into a waffle iron. Close lid and bake until steaming stops.
Step 4
Serve with spread and maple syrup