Pesto Sauce
2021-02-15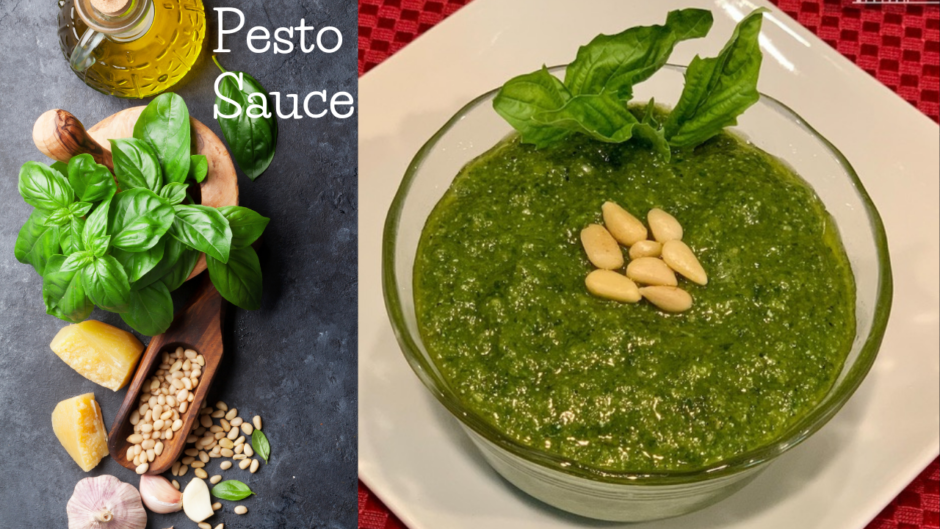 Servings:

2

Prep Time:

5m

Cook Time:

10m

Ready In:

15m
Average Member Rating
(5 / 5)
1 People rated this recipe
Related Recipes:
Nutritional Info
This information is per serving.
Calories

80

Carbohydrates

1g

Fat

8g

Protein

3g

Serving Size

1 Tbsp
Side
Advertisement
Quick and easy pesto to top your pasta. A great change from red sauce.
Ingredients
2 Cups Basil
1/2 Cup Olive Oil
1/2 Cup Grated Parmesan Cheese
1/2 Cup Pine Nuts
1/2 Teaspoon Salt
1/2 Teaspoon Pepper Powder
Method
Step 1
In a bowl, add 2 cups basil, 5 garlic cloves, 1/2 cup grated parmesan cheese, 1/2 cup pine nuts, 1/2 teaspoon salt, 1/2 teaspoon pepper powder, 1/2 cup olive oil.
Step 2
Add all the ingredients in the Vitamix and make a smooth paste.